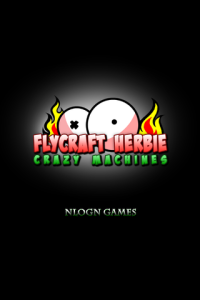 Summer is peaking here in Greece, the heat is becoming unbearable, but game developement is still strong. I have been secretly plotting another come back for Herbie and Mollie since the release of Flappy Herbie (or FlyCraft Herbie on some platforms).
Unfortunately, with all the work I had lately, it took a little longer than I expected, but do not despair. The game is already in the hands of a very small group of elite beta testers, and the release is close.
As you can see from the image the game will be called "Flappy Herbie: Crazy Machines", but I am not going to reveal more for now. As a matter of fact, I invite you to sign up for the newsletter if you are interested in more exclusive information.