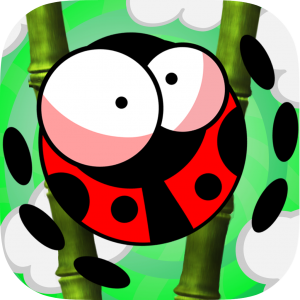 Flappy Bird did it. The most simple game ever build at the top of every AppStore. How frustrating can that be to big game development companies that put hundreds of thousands of dollars into developing and marketing their games? It is so funny to follow this industry. You can never predict the future.
I was feeling so psyched about it! I needed to mock it, understand it, troll it, test it, everything at the same time. So my creative juices started boiling again, and I decided that I had to make a game that will express all that. Everything in it should be trolling some part of the situation. The game itself, the gamers, the appstores, the clone haters. So starting from the game name you can begin to understand what is going on. "Flappy Herbie Saga: Trolls of the Forest". I used to name my games with short names. Not anymore. The game is also SO hard that it provides Zen relaxation services to the gamer for free. Even though I was tempted to make it a paid service at some point just to meta-troll it. When you feel frustrated by the game you can read beatiful Zen calming quotes, while listening to nice relaxing music. I am not going to dive into all satire points in the game as I will ruin it, but you will get the point for sure.
I had to make it in 1-2 days.