Hello!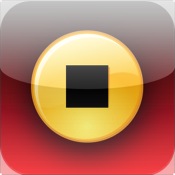 I just released a new application on the AppStore and wanted to share the joy! 😀 The application is called: "AutoSleep Music Timer" and its purpose is to help all those people (like me) that need music to fall asleep.
So what it basically does is: turn the music off automatically when you fall asleep! It does so not after a user set amount of time, but by monitoring your "sleep" state.
The application cooperates with whatever music player you use that can play in the background. So with the music playing you fire up "AutoSleep" and place the iPhone on your bed. AutoSleep then monitors your movement pattern through the accelerometer and when it detects that you are asleep it turns off the music. Simple as that.
This kind of app was missing from the AppStore and to me is a life saver. Specially when listening to internet radio stations that otherwise will go on playing forever, possibly waking you up long after you have fallen asleep, which kind of beats the purpose of using music to sleep!
The app is going to be on sale (66% off) through out the holidays for $0.99, so if you like it, it might be a good time to get it now. If you use it please be kind enough to leave a positive review on the AppStore and show your support.
Here is the link to the application
Thanks again and I will be back with a more technical article about the application!
Until then have a nice Christmas!!!